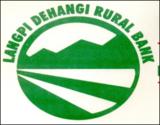 Langpi Dehangi Rural Bank invites applications from Indian citizens, for the post of Officer in Middle Management Grade (Scale II), Officer in Junior Management (Scale I) Cadre and Office Assistant (Multipurpose) from Indian citizens who have been declared qualified at the Online CWE for RRBs conducted by IBPS during September/ October 2013, for residual vacant posts of the Bank for the year 2012-2013, apply before 06/01/2014.
Organization Name:

Langpi Dehangi Rural Bank



Post Name & Number Of Posts :
Officer Scale-II (Chartered Accountants): 01 post.

Officer Scale-II (Law): 01 post.

Officer Scale-II (Agricultural Officer): 01 post.

Officer Scale-I: 03 posts.
Pay Scale:
Officer Scale-II : 19400-700/1-20100-800/10-28100/-
Officer Scale-I : 14500-600/7-18700-700/2-20100-800/7-25700/-
Office Assistant : 7200-400/3-8400-500/3-9900-600/4-12300-700/7-17200-1300/1-18500-800/1-19300/-.
Eligibility:
Candidates must possess Degree in any discipline from a recognized University or its equivalent.
Last Date:

06/01/2014
Hiring Process:

Selection will be made on the basis of performance in RRBs- Common Written Examination (CWE) conducted by IBPS in September/ October 2013 and Personal Interview.
Job Location:

Assam
Age Limit:
Candidates age must be between 21-32 years for Officer Scale-II posts, 18-28 years for remaining posts as on 01-07-2013.
How To Apply:

Candidates have to apply through Bank's website www.ldrb.org from 18-12-2013 to 06-01-2014. The Application printout along with the fee payment receipt and required copies of documents should be kept ready for submission if shortlisted for Interview.
Important Links:

http://www.ldrb.org/recruitment.html