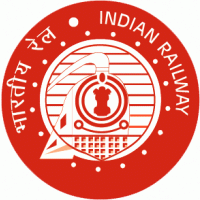 Applications are invited from Indian nationals for recruitment against two Cultural quota vacancies in Group-C, apply before 30/12/2013.
Organization Name:

East Coast Railway
Job Position/ Post:

Cultural Quota
Pay Scale:

Rs.5200-20200/-
Eligibility:

Degree/Diploma Certificate in Music from Govt. recognized Institute. Desirable: Experience in the relevant field and performances given on AIR /Doordarshan etc.
Last Date:

30/12/2013
Job Location:

Bhubaneshwar (Orissa)
No of Vacancy:

02 Posts.
Age Limit:

18 to 35 Years.
How To Apply:

Candidate should apply in the prescribed application format to Assistant Personnel Officer (Recruitment), Rail Sadan, Chandrasekharpur, PO-Mancheswar, Bhubaneswar, Odisha – 751017. Closing date for the receipt of applications is on 30.12.2013.
Application fee:

The examination fee is non-refundable. UR and OBC candidates should submit with the application a Crossed Indian Postal Order (issued after the date of this notification) for an amount of Rs.40/- drawn in favour of FA&CAO, East Coast Railway, payable at Bhubaneswar. SC/ST, ex-servicemen, physically challenged, women, minority candidates (Muslims, Christians, Sikhs, Buddhists & Zorastrians [Parsis]) and candidates belonging to economically backward classes (whose family income is less than Rs.50,000/- per annum) need not pay this fee.
Important Links:
Advertisement:
http://www.eastcoastrail.indianrailways.gov.in/uploads/files/1385973444733-Cultural%20Quota%202013%2014Notification.pdf
Online Apply Link :
http://www.eastcoastrail.indianrailways.gov.in/uploads/files/1385973464708-Cultural%20Quota2013-14Application.pdf