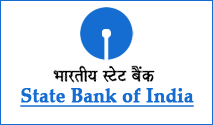 Applications are invited from eligible Indian Citizens belonging to SC/ST/OBC category for appointment as Management Executives in State Bank of Hyderabad, apply before 16/12/2013.
Organization Name:

State Bank of India
Job Position/ Post:

Management Executives
Examination Centers
Pay Scale:

Rs.19400-700/1-20100-800/10-28100/-.
Eligibility:

Post Graduate Degree/ Diploma in Business Administration, Business Management, Finance, Marketing, International Business, Operations Management, Systems, HR (The course studied should be of minimum 02 yrs full time course. Part time course/ distance learning courses are not eligible). or M.Com or M.A./ M.Sc. (in Economics or Statistics) or CA/CWA/CFA/CS (Company Secretary).
Important Dates:-
Online Registration of Application 16.12.2013
Payment of Fees-Online 16.12.2013 to 03.01.2014
Payment of Fees-Offline 18.12.2013 to 07.01.2014
Hiring Process:
Examination consisting objective tests for 200 marks and descriptive test of English knowledge for 50 marks. The objective test will be online. Immediately after online objective test, Descriptive test will be administered. Candidates will have to answer Descriptive test on paper/ Pen mode.
Age Limit:

21 to 35 Years.
Job Location:

All India
No of Vacancy:

46(SC-14, ST-07, OBC-25) Posts.
How To Apply:

Candidates should Apply Online. Online Registration of Application : 16.12.2013.
Application fee:
Important Links:

http://www.sbi.co.in/webfiles/uploads/files/1386599415157_SBH_MGMT_EXEC_ADVERTISEMENT_ENG.pdf